This week I finished an instrument modeled after a viola by G.P. Maggini. The original was made in Brescia, Italy, during the early part of the 17th Century. The construction methods I used were similar to the methods my assistant used on her Brescian viola.
The back is carved from one piece of maple. (cut on the slab) The high full arching shape, which is not discernible in the photos, is combined with a deep fluting around the edge.  I had good casts of the back and front of the original viola which was a great help in capturing the arching of the original in my copy.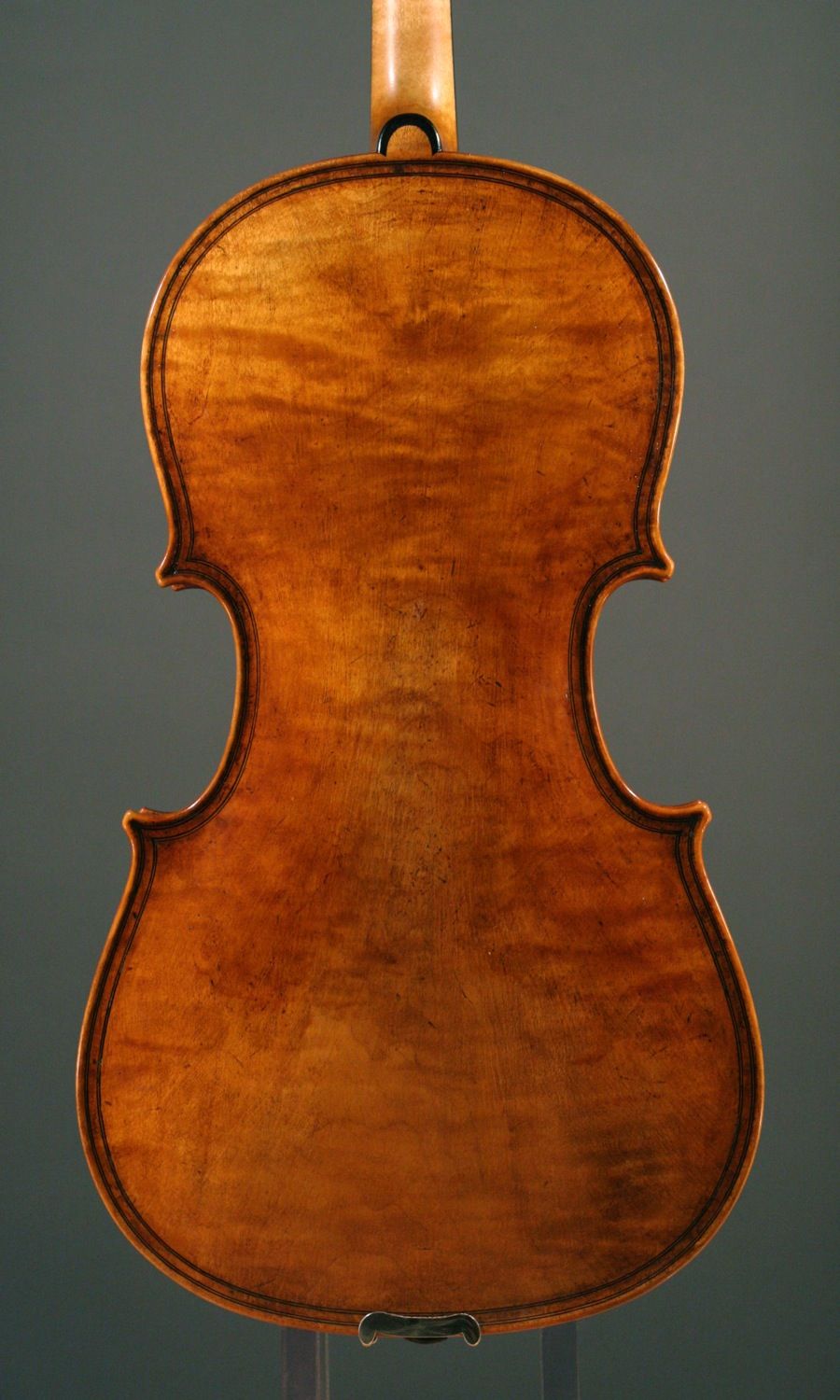 This viola was made for a violist looking for a darker sound than his current instrument. One of the reasons I chose the Maggini viola as my model was because the Brescian violas are renowned for their darker sound.  Though the 'dark Brescian  sound' may be a slight cliche, my copy certainly has the rich and darker sound that I was looking for.