In December arts journalist Peter Robb visited my workshop and we gave him a workshop tour. We talked about what goes into making a good string instrument and about being a violin maker in Ottawa. The article just came out online.
ARTSFILE article is here – click.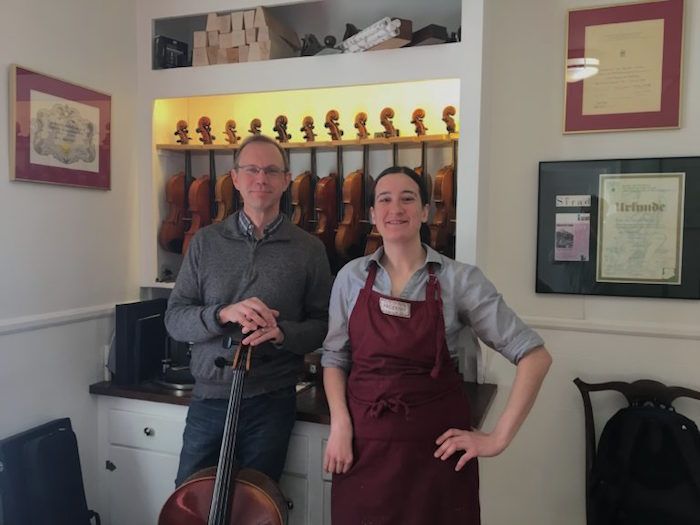 Myself and my assistant Charline Dequincey in the workshop entrance. Photo by Peter Robb.