On November 17th 2022, at the VSA International violin making competition in Los Angeles, I won a Gold Medal for Tone and an award for Artisanship for my latest violin.  The competition is usually held every 2 years in the United States and this competition had over 400 instruments entered from 21 countries.
My violin was a copy of a 1727 Stradivari violin.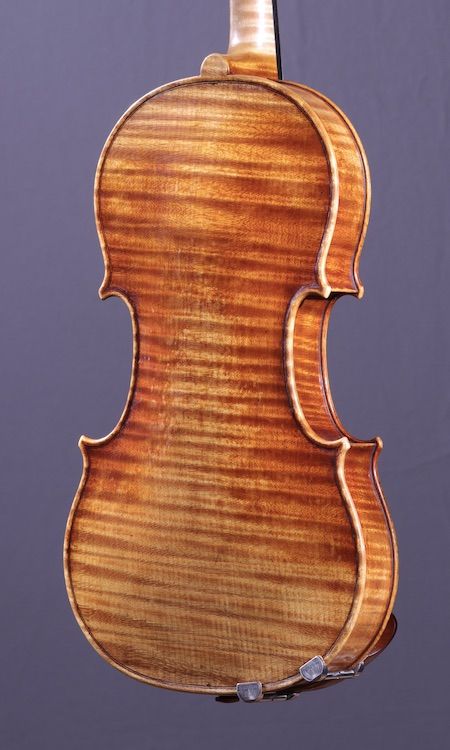 The medal winners from around the world came together for this photo. Many of them I know from previous competitions and are good colleagues I've worked with at Oberlin College workshops.